Become a Member
Gain access to over 7,500 City/County-wide, State and National funding and educational / work-training programs. Note: site is scanned and updated each month to ensure that website links are up-to-date.
Find information on grants, loans, tax incentives, preservation easements, Certified Local Government funds, rebates, scholarships, fellowships, internships, apprenticeships, and residency programs.
Use your access to the HistoricFunding.com database to help your own members / constituents research funding programs available to them (ideal for Historical Societies, State Historic Preservation Offices, Museums, and Government Agencies).
Membership fee is $25.00/month or $85.00/year and provides full access to the over 7,500 funding programs in the searchable database. Your membership fee supports the website construction and on-going maintenance, funding program research and data entry, regular site updates and staff time.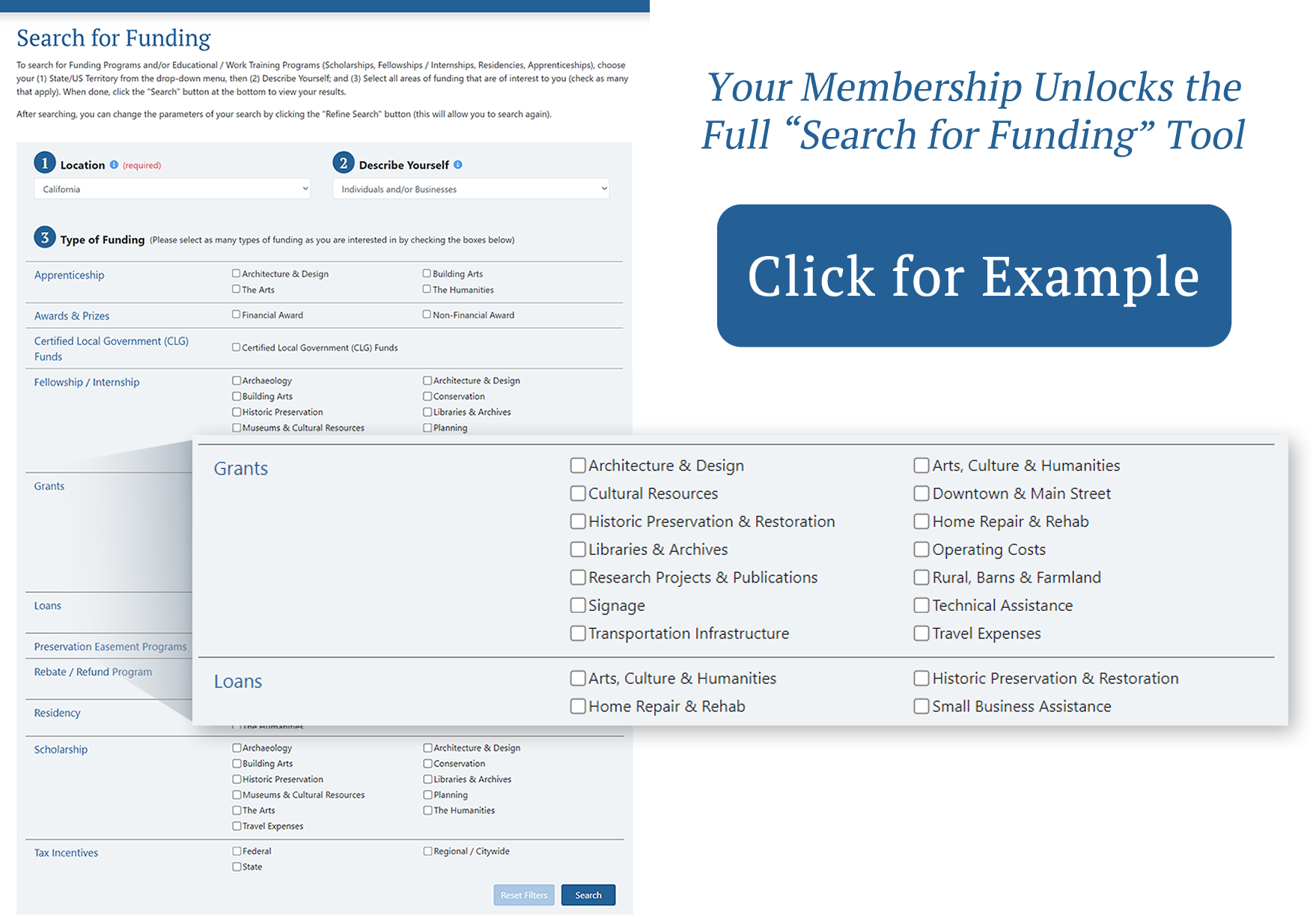 Ready to Join?
Click the button below to sign up for either a 1 month ($25.00) or 1 year ($85.00 for 365 days) membership and gain access to the comprehensive funding database.
Join Now!
Membership fees pay for staff research, regular database updates and ongoing website maintenance.